Implement SAFe lean portfolio management
Portfoleon focuses on the lean portfolio management part of the Scaled Agile Framework. Use Portfoleon boards to automate, visualize, and share portfolio backlog, lean budgets with guardrails, and roadmaps.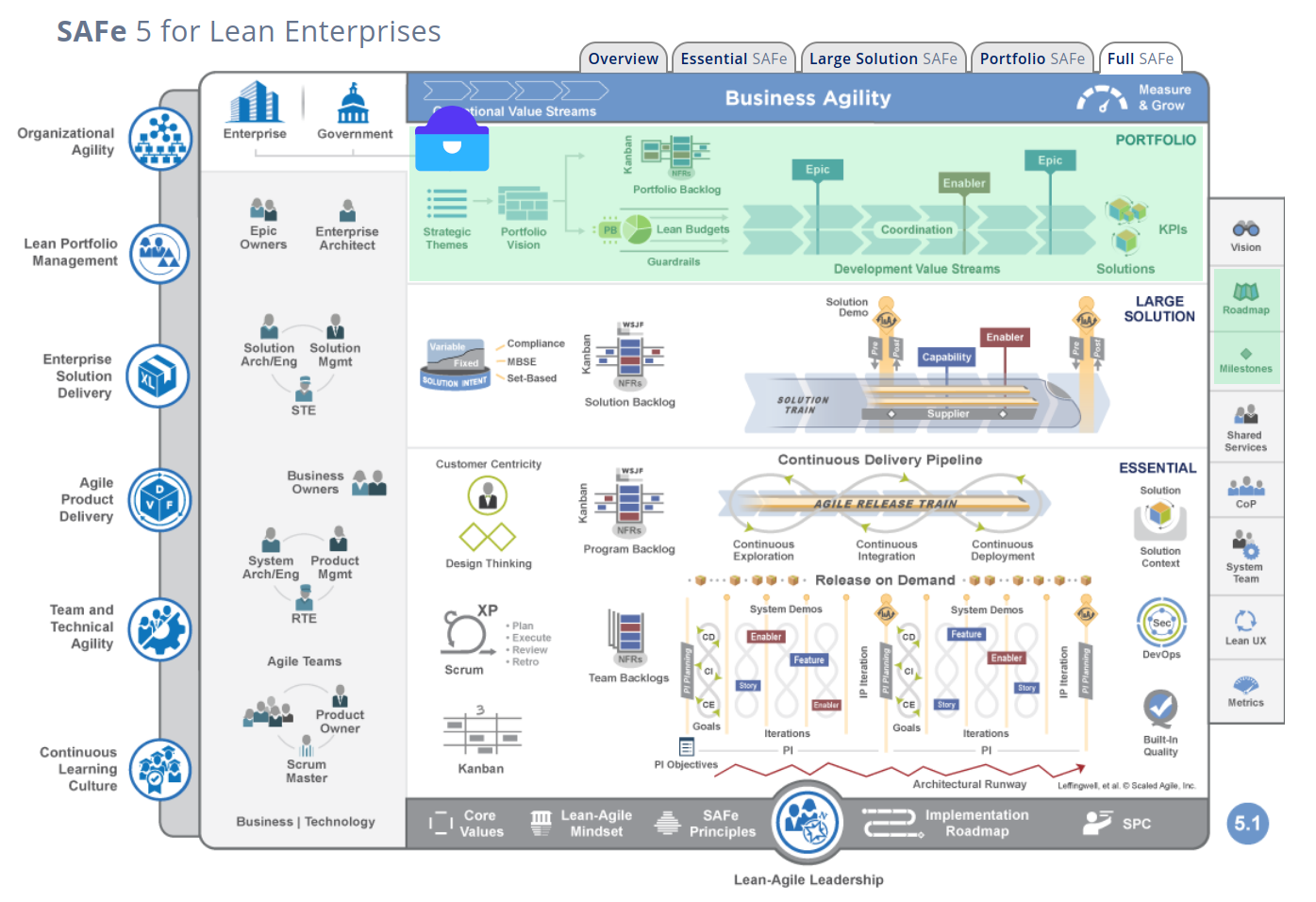 Portfoleon covers the Portfolio and Large Solution lanes in the SAFe process diagram
Visualize portfolio backlog
Use Kanban and Spreadsheet boards to visualize and share the Portfolio Backlog. The boards are fully interactive and customizable, so you can tailor the portfolio management process to the needs of your team.
The draft/publish model enables you to roll out important changes in logically grouped bundles. While you are working on the changes, the rest of the team will see the latest approved version.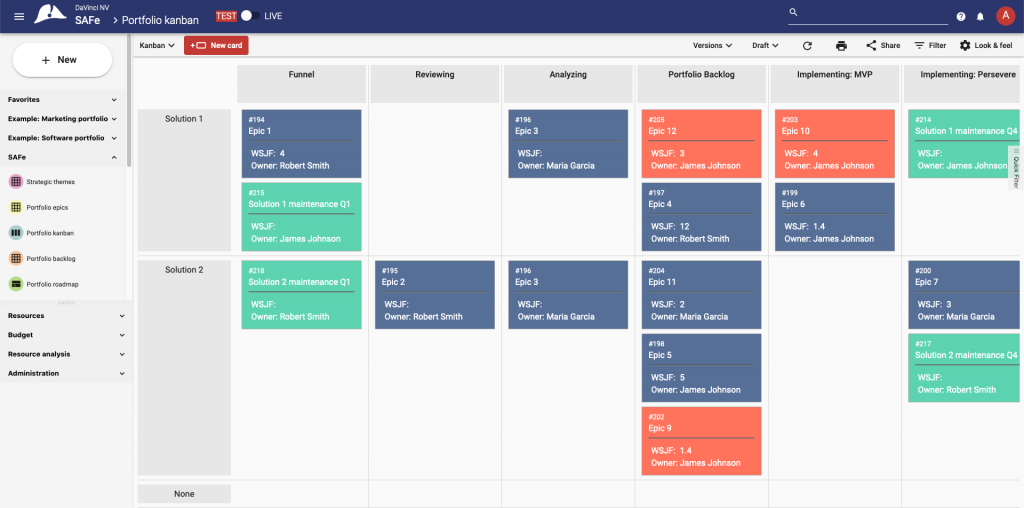 Using a Kanban board to visualize portfolio backlog
Implement lean budgets with guardrails
With Pivot boards and Charts you can visualize and report on your lean budgets without having to micro-manage.
In Portfoleon you don't have to manage resources with day or task precision. Instead define resources in broad strokes for the whole epic. If needed, you can split your epics into phases that will move and resize automatically as you reschedule your epics.
Portfoleon supports the following concepts in lean resource management:
Budget (major limitations / guardrails)
Demand (how much resources do you need for an Epic or Enabler)
Provision (which resources are allocated to a particular Epic or Enabler)
Actuals (with the optional time tracking feature)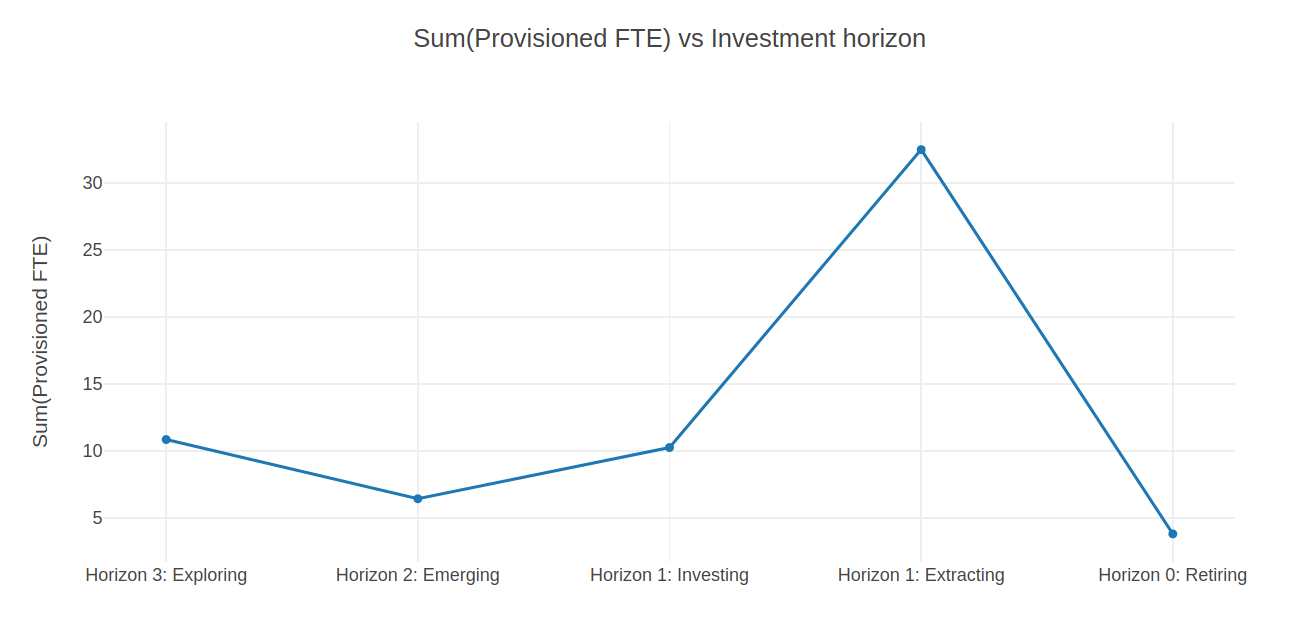 Visualizing budget guardrails per investment horizon
Template
Portfoleon comes with a Scaled Agile Framework template that provides pre-configured boards, custom fields, and automation rules for a simple starter SAFe lean portfolio management implementation.
We believe that teams do not have to follow the template to the letter. The key to being agile is continuous improvement and tailoring of your process. Customize your portfolio management configuration to implement additional scenarios that you need for your lean portfolio management.