What you can do with diagram boards
With a Diagram board you can visualize how different projects are logically connected in your portfolio. Diagram boards work well with scenarios like:
Product roadmap presentations for marketing, R&D, and other stakeholders;
Boardroom presentations for top management aimed to demonstrate how different parts of your portfolio connect and interact.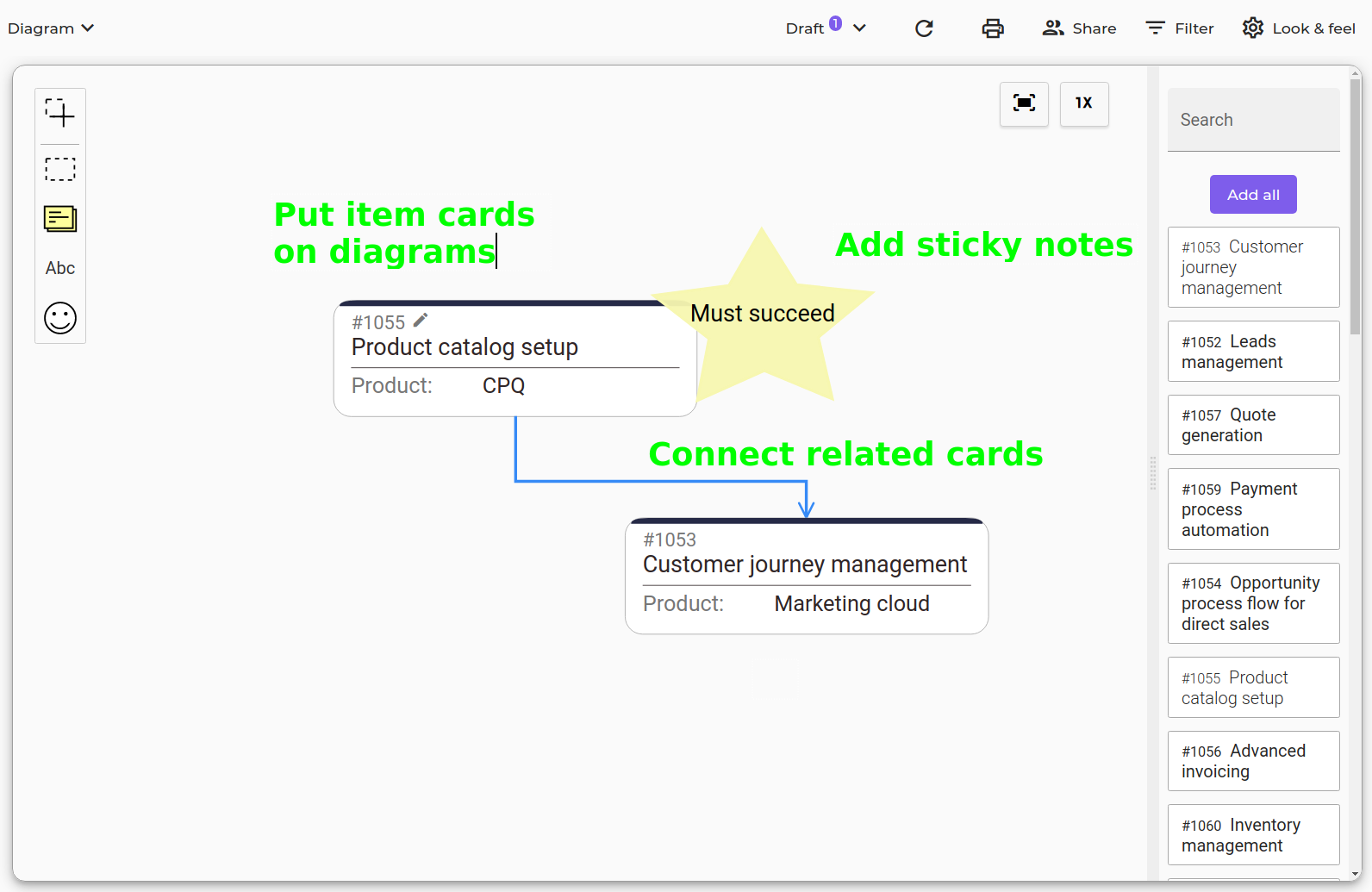 Diagram board controls
Drag cards from the right pane into the diagram view.
Add annotations, sticky notes, and icons from the left pane.
Click any object to bring up its context menu.